Carrollton is a place that offers its residents a high-quality of life, safe schools and neighborhoods, and vibrant parks. Because of the great geographical position of the city, it attracts a lot of businesses by offering a diverse local economy with more than 9,000 businesses in the city limits. 
Yes, 9,000.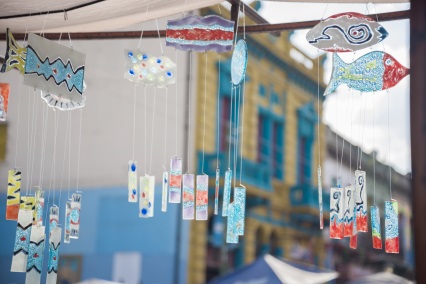 It doesn't matter if you're from Carrollton or you're thinking about paying a visit; there are several classic, annual events that you should plan around every year. There's something for everyone, and with our handy list, we hope to make your planning even easier! 
This festival is a favorite of residents and neighbors of Carrollton because it offers a whole day of fun where the whole family can enjoy a slew of activities. The festival began as a way to honor the critical role that the Carrollton railroad plays in connecting the city with surrounding areas. Our railroad played a very significant role in the past, too. There's a concert held in Historic Downtown Carrollton, and the event attracts multiple artist to ensure your entertainment. The best part is that the admission, parking, rides, games, and concerts are completely free!  
2.Santa On The Square and Carrollton Snow Globe 
As October comes to an end, the community starts to prepare for holidays. Carrollton has plenty of happenings that lift the spirits throughout the season. One of the best events to take your kids to is Santa on the square, where kids can take free pictures with Santa and see a real-life reindeer. Adults can indulge in awesome holiday shopping, too. It's also well worth a visit to the Carrollton Snow Globe. This is a 15-foot inflatable snow globe where you can take the best holiday-inspired pictures that will define this happy time for your family in years to come. 
3.An old-fashioned Christmas 
If you really get into the holiday spirit, you just have to check out the annual old-fashioned Christmas at the A.W. Perry Homestead Museum. This celebration is the perfect way to spend the holidays with your family. The holiday cheer will be spread by Victorian carolers, and there will be a Santa available to take Christmas wishes, too. Cookies and ornament crafts are a great way to welcome the holiday season! 
If you're into crafts, or you're curious enough to check some out, you absolutely have to pay a visit to the Annual Carrollton Craft Fair hosted by the Carrollton Senior Center. Plenty of handmade crafts will be available to enjoy and purchase, and you can even apply to sell your own handmade wonders. There's an option to register even if you aren't a resident of Carrollton or the Senior Center. If you are creative or appreciate the creativity that other people produce, this is a worthwhile place to visit! 
Cinema is one of the best forms of entertainment. And in Carrollton you can choose from regular cinemas, drive-in cinemas, an outside cinema and more. But to raise the bar, we've also made an excellent pair out of two of our favorite activities: watching cool movies and swimming! The swim-in cinema is, without a doubt, a unique event that the city has boasted for many years. And it's an exciting and memorable experience for all who come.  
For the more active Carrollton residents and neighbors, there's an event practically made for you that the city holds every year. The Carrollton Trails 5K is a race that includes hiking and biking trails linked together for an unforgettable 5K distance. Awards and medals are presented to the best male and female runners and the top three people that finish the race. You can even register with your dog—they also give out prizes for participants who run alongside their four-legged companions!  
Carrollton, Texas offers activities and must-see-sites to keep busy all year. Be sure to mark your calendar and plan around these goldmine Carrollton events!