Many of us have insecurities, whether they go back to where we're from, the schools we went to, or our appearance. 
And, more often than not, it's just what others tell us about our appearance that seeds insecurities later. What do they know, anyway?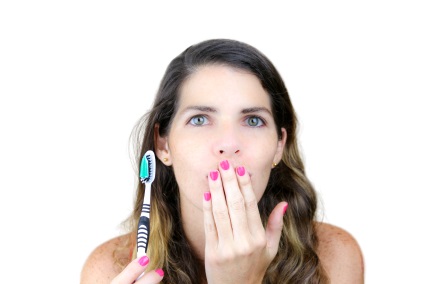 Whatever the origin, having insecurities is a common thread that weaves through us all. And would you believe it? A lot of us in that camp have felt ashamed at some point or another of our smile! Maybe it's not straight enough or white enough, but it ends up meaning we avoid dating or other social situations—or even miss out on employment opportunities—due to the fear or being judged by some part of our mouth. 
At our Josey Lane office, we've heard from people who chose to put off weddings or family portraits for the fear of having their "less-than" smile documented forever. 
If you live nearby or in Carrollton, TX then our experts at Josey Lane Dentistry are here to help. We offer a non-judgemental and no-pressure approach to all types of cosmetic dentistry. And with the services we offer, we can change your outlook on life and drastically increase your self-confidence—and quality of life. 
If that sounds like something you'd be interested in, then don't delay! Pick out your "woe" from the list below and give our office a call today.  
"My teeth could be straighter" 
We're all familiar with traditional braces, but their bulkiness and visibility are a turn off for many of our patients. But due to exciting in orthodontic technology in the last 20 years, today there are other products that can straighten teeth more discretely. 
Invisalign is a treatment process that relies on clear, removable trays that through an exacting digital process provides alignment correction for your teeth. 
Unlike traditional braces that rely on brackets and wires, Invisalign is made from clear, flexible plastic that fits snuggly over the teeth. This product is FDA-approved and made from a patented thermoplastic. On average, the typical treatment for an adult takes roughly twelve months. And the best part? You can take out the trays to eat! This is a perfect option for busy professionals who don't want to worry about getting lettuce stuck in their braces during a corporate lunch!  
"My teeth could be whiter" 
The popularity of tooth whitening has boomed, making it the most popular form of cosmetic dentistry on the market today. Professional tooth whitening removes stains and brightens your smile, quickly resulting in a visibly lighter shade of your teeth. 
Many dentists see patients come in for teeeth whitening before important interviews or big events like a wedding. This quick-and-easy procedure leaves patients more confident about their smile and overall appearance. 
In addition to professional whitening, there are at-home options that many of our patients try. However, it is important to remember that the strongest whitening agent on the market may not inherently be the best. These may speed up the process, but they can also be associated with increased tooth sensitivity. 
If you are looking to get rid of those annoying coffee stains, then teeth whitening may be the perfect solution for you. 
"I have one or more missing teeth…" 
Missing teeth is the number-one dental insecurity. More than 70% of adults aged 35-44 have lost at least one tooth, and 25% of those 65-and-older have lost all their permanent teeth.  
However, due to the cost of replacement (or fear of the procedure), many patients go years feeling ashamed of their smile before they ask about treatment plans. 
First, know that dental implants are available for almost anyone who has lost any teeth; however, eligible patients are normally over 18 years old. Manufactured from titanium, implants are designed to bond with the bone during the healing process. The benefits of implants are that they look and function like natural teeth, and their presence even helps to maintain the structure of the jaw (and the shape of your face). This is because having a sturdy tooth allows for chewing and muscle development and prevents sagging. 
Some patients choose to explore dentures which, unlike implants, are removable. Depending on the health of your mouth and the extent of tooth loss, dentures can replace all your teeth or can be placed over remaining teeth. While dentures have come a long way, some patients still complain about them feeling awkward or unstable in the mouth. However, just like implants, dentures can restore your smile and bring structure back to your face.  
Don't let shame keep you from smiling. Josey Lane Dentistry is here to help bring back your smile. Give us a call today to see what options are available to you!