Winter has its nice moments. It can be a very peaceful and cozy time of the year, especially leading up to the holidays. 
Come January and February though, the brisk weather and total inability get any real sun makes us all a bit moody. But everything comes to and end, and we're almost up to the tail end of this winter!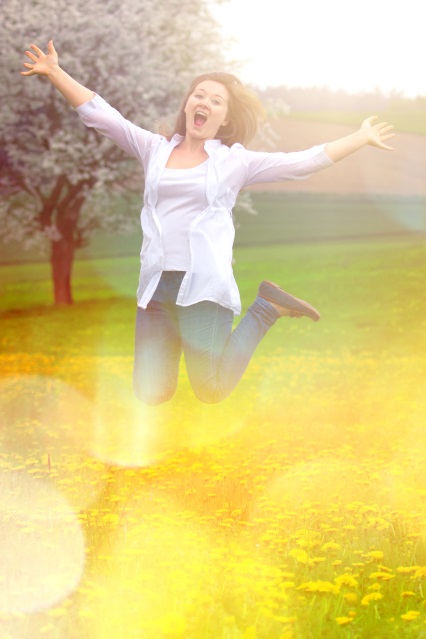 With spring around the corner, we encourage you to get at least a little excited for the "waking up" of the season, the sunshine and the longer days. And, most importantly, we encourage you to start planning those activities that you were missing during the winter! 
It's scientifically proven that the sun has a positive effect on our moods and puts smiles on our faces. And since Dr. Scaggs and Dr. Penchan are all about that, we've crafted a list of some smile-worthy events coming up around the Carrollton area this spring. 
 1. TEXFest 
The fourth annual TEXFest (in honor of Texas' Independence Day) is one of our favorite ways to get ready for spring. This major beer festival will feature a celebration with plenty of food, beverages and live music in the heart of Downtown Carrollton. You'll be able to try over 15 local craft beers, wine from local vineyards and lots of tasty food. 
Since the event is totally in honor of Texas, you'll be able to ride a mechanical bull, hop on a live longhorn or do the two-step with live bands! The event will take place on March 2nd from 3 to 9 p.m. Buckle up for some great Texas time! 
This year, the second annual Spring Break STEAM Fair will take place on March 15th from 3:30 p.m. to 5:30 p.m. at Josey Ranch Lake Library. STEAM stands for Science, Technology, Engineering, Art and Math, and the fair will provide a plethora of experiments for young children ages 6 to 12. Parents who want to broaden the horizons of their kids (and get them out of the house after a long winter) should stop by! The admission is totally free, and no registration is needed.  
What better way to welcome spring than with a good ol' campout? That's exactly why the Parks and Recreation Department is organizing the Family Spring Campout on April 6th at the Good Soccer Complex, 2335 Sandy Lake Road, Carrollton. The campgrounds will open at 5 p.m. and the point is purely to enjoy a night beneath the stars! We love it! 
The event will include plenty of fun including games, a dinner, a big bonfire, s'mores and a screening of the movie "Sing". The following morning will include breakfast before you break your camping gear. If you want to participate in the event, be sure to register—the fee is just $10 per person. You'll bring your own camping gear, and that's it! 
This year the 8th annual Carrollton Trails 5K and mile run/walk will take place on April 27th. The race is winding through some favorite hiking and biking trails of Carrollton, including concrete trails and some delightful downhills. Awards will be given out to the overall winners and and the top three male and female finishers in each age category. Prizes will also be given to the top three runners that register with their beloved doggos! Refreshments will be provided at the end for everyone that participates. The whole event will start at 7 a.m. with warm-ups. You can register here. 
There are loads more events that are taking place this spring around Carrollton that you might enjoy, and you can find many of them here.