Here at Josey Lane, we understand that, as the end of the year approaches, you're looking to budget and save as much as possible. With presents, holiday parties and odds-and-ends that always seem to pop up, it's hard to think about spending money on even the necessary things like dental work. 
That's why we wanted to make it more affordable for you to visit us in time for the end of the year! And don't worry, these specials aren't reserved for our current patients only—we also have specials specifically for new patient sign-ups!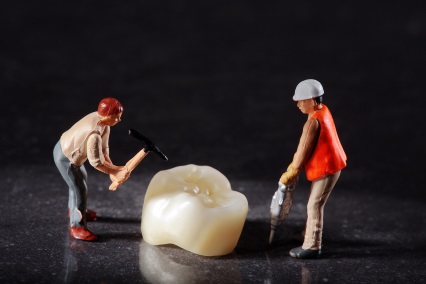 If you are looking for a way to brighten your smile before the holidays, then take a look at our specials now. And call us before it's too late! 
New patient specials  
Many of our patients have told us that they've avoided dental care for years due to the cost. Some have admitted to not having dental insurance, and then the fear of how much it might cost kept them away. But, as you know, ignoring routine dental care can actually cause a larger bill since many easy-to-resolve issues become more complex as the damage gets worse. And so, for new patients, we're now offering a New Patient Special where, for only $135, you can receive an exam, x-rays, and a full cleaning! There's no need to fear unknown costs or bills since this price includes it all. If you are a new patient, then give us a call to secure this deal!
 
Tooth replacement 
Toothlessness can cause a whole host of emotions, including shame and embarrassment—not to mention inconvenience. And due to these truly intense feelings, many patients are curious about what options are available to help rebuild their smile—and their confidence. Restoring your smile after any tooth loss is important not only for your self-confidence, but for your overall health. Missing teeth can cause bone loss since the root of a tooth naturally stimulates the bone in your jaw. And when the tooth and root are missing, that stimulation ends, and that leads to atrophy in the bone. Over time that leads to the jaw bone shrinking away, which can eventually change the shape of your mouth and face. 
If you are missing teeth and are curious what options are available, Josey Lane is offering a free consultation and $500 off ANY recommended treatment for toothlessness! There are many options for tooth loss and at this free consultation our dentists can walk you through all of your options.  
Invisalign special  
If you're unhappy with your crooked teeth, but don't want to deal with the hassle or look of metal braces, then Invisalign might be the perfect solution for you. Invisalign is a treatment process that relies on removable trays that, through a careful process personalized to your teeth, provides alignment correction of your smile. Unlike traditional braces that rely on brackets and wires, Invisalign is made from clear, flexible plastic that fits snuggly over the teeth. If you give us a call and mention our web specials, then you can receive a free Invisalign consultation as well as $750 off your treatment!  
Why now? 
The end of the year is the perfect time to visit the dentist. For those with dental insurance, it's important to use your benefits by the end of the year before they expire. Don't pay premiums all year and not receive any of the benefit! 
Also, if you use a flexible spending account, you need to use these funds prior to the end of the year or you lose that money you set aside. Don't lose your hard-earned savings! Give us a call today to take advantage of all our online specials without worrying about breaking the bank!
---
Also published on Medium.