For those of us who have employer-sponsored health insurance, for many of us it's that time of year when we hear about open enrollment.  
Open enrollment allows employees (and their families) the opportunity to reevaluate the health and dental insurance they're enrolled in. In other words, this is when you can choose to make changes! And if you are retired or self-employed, this is also the time of year that other plans like Medicare are open to make changes.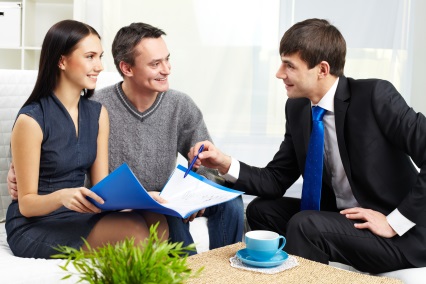 Of course, there's always a catch. In this case, it's the reality that changing plans can be confusing thanks to technical terms and unknown costs of services. In fact, most people don't make any changes to their plans at all, with an astonishing 93% of workers choosing to keep the same benefits every year. This phenomenon, considered "option paralysis," can lead to patients enrolling in plans that no longer suit their needs, often paying more than is necessary. It could also mean patients aren't maximizing their benefits through options available to them like flexible spending accounts (FSAs). (These accounts are tax advantaged, which means more money in your pocket!) 
You'll never know what's available if you simply stick to the same plan every year out of convenience. Who knows? You might be overpaying for dental insurance or missing out on health or dental benefits without realizing it. 
In this week's blog, we will walk you through some typical dental insurance plans and what patients can expect when using their insurance at Josey Lane Dentistry. Should you have any questions about your current or future benefits (like whether we accept a certain plan), give our Carrollton office a call today. We would be happy to walk you through your options! 
What is open enrollment? 
Before we get started, it's important we highlight the relevance of open enrollment season.  
"Open enrollment" is the window of time during which individuals or a company's employees may add or drop their health insurance, or make changes to their coverage. Employer's open enrollment seasons differ, however many tend to come at the end of the year with new policies starting on January 1. Make sure to talk to your HR office to confirm the case for your employer.  
If you are a Medicare beneficiary, open enrollment is already underway for 2019 and ends very soon on December 7. It's important to remember that traditional Medicare doesn't include dental benefits, and you might need a supplemental plan for that. If you or a loved one is over 65, dental care is very important, so look into dental insurance options outside of Medicare. 
Finally, if you purchase your health or dental insurance through the marketplace exchange, that open enrollment lasts through December 15. Be sure to act quickly! 
How does dental insurance work? 
According to the National Association of Dental Plans, 77% of Americans have dental benefits. On average, Americans pay about $360 a year per household for these plans, or between $15 and $50 a month. 
When shopping for a dental plan, it's important to note that dental insurance plans are more commonly defined as "benefits" rather than insurance. An insurance plan is meant to absorb risk (for example, the risk that you'll need to have a tooth pulled or get a root canal) and covers costs accordingly. A benefits plan, on the other hand, covers some things in full but other things only partially—and others not at all. It's meant to be helpful, but it's not a catch-all.  
Most dental plans also include a network of providers. Each plan comes with a list of dentists that accept that plan. You have the option of going "out of network" whenever you please, but your out-of-pocket costs will almost always be higher. 
Flexible Spending Account (FSA) 
A flexible spending account is a type of savings account that provides the account holder with specific tax advantages. An FSA is always set up by an employer for an employee. The account allows that employee to contribute a portion of his or her regular earnings to that savings plan to pay for qualified expenses related to medical and dental costs when those costs come up. In other words, an FSA acts as a specific savings account for health or dental related care. 
When faced with a dental bill, it's helpful to know that you have set aside funds to be used specifically for this purpose. However, it's important to remember that these funds expire at the end of every year—you must use them by December 31 or you will lose them!  
What is typically covered? 
Traditional dental benefits focus on problem prevention and diagnosis. The emphasis on preventive coverage (and the sharing of costs on other procedures) is reflected in the structure for most dental insurance plans. As a product, many dental plans fully cover bi-annual cleanings at no additional out–of–pocket cost to the policy holder.  
For routine procedures such as fillings or tooth extractions, most plans cover the procedure at around 80% of the cost, while the patient is responsible for the rest. For more complex services like implants, the policy holder could be "on the hook" for about 50% of the cost of the service. For specific numbers, be sure to check with the plan provider. 
Another component of dental insurance is your annual maximum. This refers to the total amount your dental insurance will pay for your coverage during a 12-month period. For instance, if your annual maximum is $1,500, you pay for all additional costs after your dental insurance has paid $1,500 for your care. 
Use your benefits! 
While the number of Americans who carry dental insurance is relatively high, that doesn't mean that each of them is visiting the dentist on a bi-annual basis! In fact, one recent study showed that one in three Americans didn't visit the dentist at all last year. That means that, for those with dental insurance, they are paying for a benefit that they aren't even using. That is essentially throwing money out the window every month. 
In addition to the premiums being wasted, patients are also risking future dental issues that could have been caught at an early stage. Waiting will result in more treatments at a higher cost in virtually every case. 
As we near the end of most plan years this month, it's important to call your dentist now to schedule an appointment. The end of the year is a busy time, so don't throw away unused services another year! This is also your reminder to use your FSA before the funds expire! In addition to dental services, they can also be used for over-the-counter teeth whitening products or other dental items. Give us a call to learn more!