When you visit our office, you're greeted by a number of smiling faces. Whether it's Amy or Kat that help you in our front office, or one of our treatment coordinators that guide you through the sometime-complex treatment process, we hope you feel welcomed by every one of our staff members.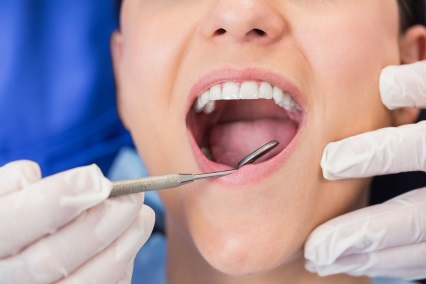 This week, we want to highlight a group of staff that our patients know well: our talented hygienists! You probably know them best from when they do your initial cleaning and help answer questions when you first sit down in the chair. Each of the hygienists on our team is highly skilled and essential to ensuring exceptional patient care. Next time you see Quiendra, Angela, Nicole, Mary or Ronnie, make sure to thank them for all their work!  
If you are curious about the role of a dental hygienist, keep reading to learn more. Or, feel free to ask one of our team members—they are always happy to tell you about their job! 
What, technically, is a dental hygienist?  
A career as a dental hygienist requires playing variety of roles and meeting multiple challenges. But it does depend on where they work! If practicing in a dental office like ours, the dentist and the dental hygienist work together to meet the oral health needs of patients. Together as a team, we work to ensure optimal oral health for each one of you. Some of the common duties of a dental hygienist include:  
Patient screening procedures, including assessments of oral health conditions, reviews of health history, oral cancer screenings, head and neck inspections, dental charting and taking blood pressure and pulse

 

Taking and developing dental radiographs (x-rays)

 

Removing calculus and plaque (hard and soft deposits) from all surfaces of the teeth

 

Applying preventive materials to the teeth (for example, sealants and fluorides)

 

Teaching patients appropriate oral hygiene strategies to maintain tip-top health; (including tooth brushing, flossing and nutritional counseling)

 
Counseling patients about good nutrition and its impact on oral health

 

Making impressions of patients' teeth for study casts (models of teeth used by dentists to evaluate patient treatment needs)

 

Performing documentation and office management activities

 
Educational background  
Traditionally, dental hygienists receive their education through colleges and universities, dental schools, junior colleges, and technical schools. The minimum requirement for state licensure of dental hygienists is an associate degree. In addition, all states require a state hygienist license. In many cases, dental hygienists also pursue continuing education through obtaining a master's degree. This allows more flexibility in what they choose to do in their career.  
Benefits of being a dental hygienist  
Dental hygienists report a high level of job satisfaction and career opportunities, and our hygienists would agree! They cite working with people as one of the best components of their job. In addition, having a hygienist license can open a lot of doors. For example, in addition to working in an office setting, these professionals are needed in public health, research and in aiding vulnerable populations in nontraditional settings. Great hygienists are in demand!  
Here at Josey Lane we are SO thankful for our hardworking hygienists. They are a dynamic part of our team and we couldn't serve each of you without them!
---
Also published on Medium.