Here at Josey Lane we believe that we are never done learning. Continuing education in dentistry is vital to ensure all practitioners are kept up-to-date on best practices in the field, technological advances and scientific innovations. To best serve our patients, our staff will be headed to Austin, TX in early December to take part at a Dental Success workshop. If you've ever wondered why we value continuing education so much, keep reading to learn more about why we do what we do and what we will be learning about when we head down to Austin!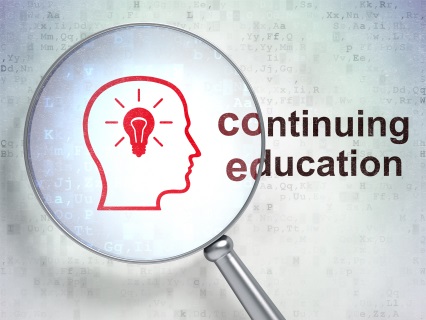 What is Continuing Education?  
Continuing Dental Education provides learning opportunities for dental professionals at all career stages. Courses range from single-day lectures to weeklong symposia to preceptorship programs spanning several months. 
Why is Continuing Education important? 
The reasons are many! This is what our office has in mind when we pursue continuing education opportunities: 
 1. At these seminars or conferences, we're able to improve our skills and learn the latest techniques in dentistry. This is a great way to continue to update our expertise so our patients are served faster, more accurately and without less discomfort in every procedure.  
2. Another advantage is that we are able to update and renew our licenses. The State Board is in charge of ensuring all practicing dentists in Texas remain in full compliance. Most states require many hours of continuing education to be eligible for a license renewal.  
3. With continuing education, we're able to preview the latest developments in diagnostics and preventative treatments that will help us serve our patients by catching things sooner and solving problems before they become dire. We believe we should always be raising our quality of service, so this helps us achieve that goal. 
4. Continuing education allows us to network with other dentists throughout the state, too. Here we can network with experts in the field and seek advice or help answer other practitioners' questions. This is a great way to help new practitioners land jobs and start seeing patients of their own. 
5. And last, you can learn about anything! There are so many options from practical, hands-on lessons to safe-prescribing to office management that will help enhance our practice. We are lucky to have so many options to choose from. 
What will we learn in Austin, TX? 
The staff at Josey Lane is excited to head to Austin at the beginning of December to learn more about how to run an efficient practice that serves its patients with the best practices known to the field. And just like all businesses have to deal with the constantly changing culture of online reviews and social media interaction, we, as business owners, have to deal with these same considerations. We will learn more about how to engage with patients online and meet them where they are most comfortable, whether that be through social media engagement, online reviews or on our website. In addition, we will learn more about how to run a successful practice from the front office all the way to the back exam rooms. We look forward implementing all we learn to better serve our patients! 
Ask us what we learned 
We hope each of our patients feels comfortable asking us what we are learning at our continuing education—we will be happy (and excited) to share what is happening in the field! 
---
Also published on Medium.