Heart disease is the leading cause of death in both men and women in the United States, causing more than 1 in 4 deaths annually. Heart disease occurs when plaque builds up and thickens and stiffens the artery walls, which then blocks blood flow through the artier and to organs and tissues. 
Yes, plaque is a thing in heart health just like it is with oral health. But that's not the connection we're making here—keep reading and the answer might surprise you.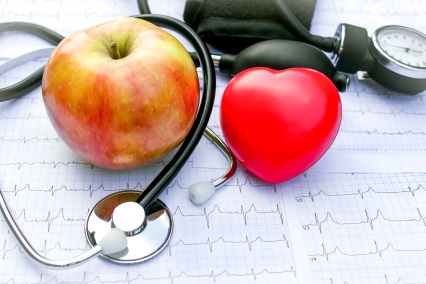 Common causes for heart disease include:
 
high blood pressure

 

smoking

 

being overweight

 

and diabetes

 
However, in addition to these common causes, poor oral health has also been linked dramatically to heart disease in recent years, including simple tooth loss. And people with gum disease have two to three times the risk of having a heart attack, stroke, or other serious cardiovascular event. 
Below we will discuss how poor oral health can cause damage to your heart and put you at risk of coronary damage. We'll also discuss who is most at risk and what can be done to mitigate the risk of heart disease as a result of oral health problems.  
How is oral health and heart disease really linked? 
Gum disease begins when the sticky, bacteria-rich film—also known as plaque—builds up around the teeth. It's actually a different type of plaque (made of fat, cholesterol, calcium and other substances found in blood) that can build up inside arteries. Known as atherosclerosis, this fatty plaque is the hallmark of coronary artery disease. However, many of the same risk factors such as smoking or a poor diet can contribute to both forms of plaque.  
Another link has been found in the body's response to inflammation. "Periodontal disease increases the body's burden of inflammation," says periodontist Dr. Hatice Hasturk of the Harvard-affiliated Forsyth Institute. 
Long-term, chronic inflammation is at the root of many diseases, including cardiovascular problems. Inflammation can lead to the hardening of the arteries, which later makes it harder for blood to flow through the heart. And decreased blood flow can lead to a heart attack or stroke.  
Inflammation is also a sure-fire sign of gum disease. In fact, swollen gums are normally the first indicator of a gum problem. Marked by tenderness, swelling or redness, inflammation in the gums can then lead to infections, increasing the spread of bacteria below the gum line. 
Studies have also shown that the bacteria found in periodontal disease—including Streptococcus sanguis, which plays a role in strokes—will actually spread from your mouth to your heart. Doctors have advised that, in general, the less bacteria you have in your body the healthier your heart will be.  
In addition to gum disease, tooth loss for middle-aged patients has also been tied to a higher risk of heart disease. Researchers at Tulane University School of Public Health and Tropical Medicine in New Orleans and the Harvard T.H. Chan School of Public Health in Boston concluded that middle-aged adults who have lost two or more teeth in the recent past could be at increased risk for cardiovascular disease. 
In order to get to this conclusion, these researchers analyzed data on thousands of men and women aged 45–69 who had been participants in other large health studies. At the beginning of the studies they originally joined, none had coronary heart disease, and they were all asked to disclose how many natural teeth they had. Over a period of eight years, researchers analyzed tooth loss patterns among the participants. 
After gathering the final data, researchers grouped participants into three categories: those who lost no teeth, those who lost one tooth, and those that lost two or more teeth. They found that the participants who reported losing two or more teeth had a 23% higher chance of developing heart disease compared to others in the study. What was even more interesting was that this raised risk was independent of quality of diet, amount of physical activity, body weight, and other traditional risk factors for coronary heart disease like diabetes, high cholesterol and high blood pressure.  
Who is at risk of heart disease?
 
The CDC has identified three major risk factors for heart disease: 
high blood pressure

 

high cholesterol

 

and smoking

 
It's estimated that about half of all Americans have one or more of these three risk factors. And while these risk factors can be controlled (either through lifestyle changes or medication), others can't, such as age or family history.  
Now, compare these risk factors for heart disease to those for gum disease, and you will see significant overlap. Similar to heart disease, age, smoking, stress (which can lead to high blood pressure) and family history all play a key role in gum disease. 
How to mitigate risk 
As longtime readers (and all of our patients) will know, brushing your teeth at least twice a day as well as flossing daily will help lower your risk of gum disease as well as promote good oral health. In fact, they're the foundation to maintain a healthy mouth. 
Simply put, you can couple these basic habits with biannual cleanings to continue to lower your risk factors for gum disease—and with it, heart disease. 
However, it's also important to make sure that your whole-body health is also in check. This includes keeping blood sugar levels within a normal range for those with diabetes and making sure all wounds heal in the mouth quickly to prevent the infiltration of bacteria. Keeping your heart healthy also means keeping your gums and teeth healthy! It's a hole in one (or, rather, in none)!