The holidays are right around the corner, and in addition to planning menus and arranging schedules to ensure you hit all the holiday parties many families worry about how to bridge the generational gap between holiday guests. They want everyone to feel like they're at home and taken care of!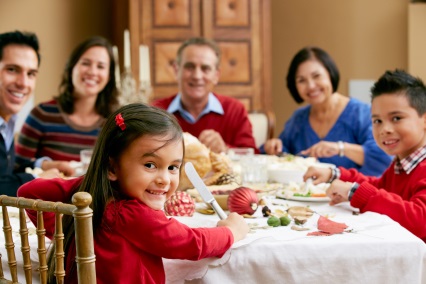 With many North Texans living in the sandwich generation—meaning they take care of both their own children and aid in their parents' care—the added stress of the holidays can seem almost too much to bear. Here at Josey Lane Dentistry, we see patients of all ages and understand the complexities that come at every age. Below are some of our tips for not just surviving but thriving this holiday season with family members of all ages! 
Schedule appointments early  
Regular appointments for both the elderly and children may sneak up on you during the holidays. Remember to ask offices about their holiday hours so you aren't scrambling at the last minute to reschedule. If you are planning to visit our Josey Lane office, please remember we are closed December 24-26 and December 31-January 1. We are looking forward to hearing about your holiday plans next time we see you! 
Cook family recipes  
Spending time with several generations is the perfect opportunity to tell family stories and cook recipes that have been in the family for years. Maybe Grandma is the only one at the table who actually likes the asparagus casserole—but why does she insist on cooking it every year? Dig into stories and traditions that some of us are guilty of taking for granted each year! If you are looking for a good gift for the hard-to-buy-for, consider publishing family recipes with their corresponding stories. You will have a family heirloom to pass on to generations and a great repository of recipes, too! 
Make a movie 
Thanks to technological innovations, your smartphone has more video capabilities than most movies had just a few decades ago. And so, instead of putting away the phone, grab it for just a few minutes and sit down with loved ones to record family histories, stories, and fun times. This will be easier for some than writing it down, and you'll end up with cherished videos of family for generations to come! 
Game time! 
Put down the video or computer games and trade your controller for a deck of cards. With lots of people around over the holidays, it's a great opportunity for a Hearts tournament or to learn other card games together. The kids will probably trump you on some of these, so choose your games wisely! 
Remember to let everyone go at their own pace 
The holidays can seem like a blur of actives, rushing from one activity to the next. And when ages may span 80+ years at your holiday celebration, remember to let everyone take it at their own pace. Ensure both young and old have time to recharge throughout the day so you no one gets too worn out. 
It can be hard to plan for the holidays when you have numerous generations all staying under one roof. With a little bit of planning and lots of patience (and humor), you will set yourself up for success this holiday season! 
---
Also published on Medium.