Carrollton is tucked in the very heart of the Dallas-Fort Worth area and is a vibrant residential and corporate community. But, especially when living here, sometimes it's helpful to read about some of the fun things the city offers to know where to go when you do make the occasion to go out. The daily grind can sometimes rob you of your creativity.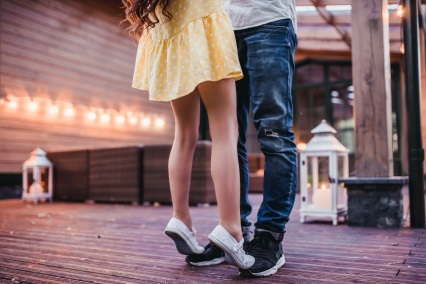 Smiling (and having every reason to do so) is a big part of a healthy life. Here are some of our favorite things to do these days around Carrollton, so get those smiles ready… 
If you and your family are fans of some good ol' aviation, visiting the Cavanaugh Flight Museum can be a unique experience. Technically, this museum is not in Carrollton, but very close to it in neighboring Alison. This is a great activity for every member of your family, where everyone can learn about America's aviation heritage.  
The museum restores, operates, maintains and displays vintage aircrafts that are each historically significant. You can find a lot of events the museum puts together, too, and you can even throw birthday parties at the facility. There are also rides that you can take in some of the aircrafts! You'll be smiling in no time. 
 2. Arbor Hills Nature Preserve 
If you prefer something that's more connected to nature, you should head to our neighboring town Piano where you can visit the Arbor Hills Nature Preserve. This magnificent piece of land is 200 acres, and it has many areas of natural beauty that people can enjoy. There are places for walking, jogging, hiking, orienteering, making picnics, meditating, or anything other types of outdoor activity. Bringing your friends and family there will surely be a great idea.  
 3. Historic Downtown Carrollton 
If you're visiting Carrollton, then you must stop by the Historic neighborhood. This place is a junction of the old and the new. There are two awesome parks, plenty of restaurants, retail stores and other services. There are a lot of events as well that you can be a part of, like Saturdays on the Square and TEXFest.  
More details about the events, the shops and what they offer, the restaurants and everything happening in this part of the Metroplex can be found on their website.  
 4. There are also some upcoming events that you can be a part of that offer plenty of fun for everybody, such as:  
African-American Read-In – this event will be held on February 10th at the Carrollton Public Library at Josey Ranch Lake. This event is great for the whole family, and it will contain stories, poems, and songs written by African-American authors throughout American history.

 
Chinese New Year Celebration – On the same day as the read-in, February 10

th

, the celebration of Chinese New Year will take place in events all over town. Carrollton's local event will be held at the Carrollton Public Library at Hebron and Josey Lane, and will have a variety of activities in celebration of Chinese culture.

 

Run for Rover – this event will be held on February 16

th

at the McInnish Dog Park. This is an especially fun activity for those of you with furry four-legged family members, and for anyone who loves running! 

 

Daddy Daughter Dance – for all the fathers and their little princesses around town, February 26

th

is the day to spend some quality time together at this special occasion. There will be cookies, crafts, punch, games, and prizes! Don't miss out!