Behind the scenes in of the dental world is a whole group of professionals who continuously lobby the local, state and federal government to improve access to dental services. At Josey Lane Dentistry, we stay up-to-date on the polices that could affect both you (the patient) and us (the practitioners).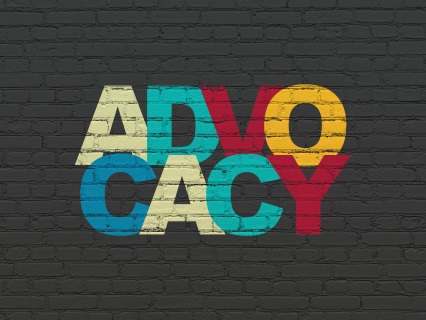 The American Dental Association (ADA) is the largest advocacy arm for dentists around the country, and it has state chapters, too. It allows dental professionals to get engaged, travel to meet our government representatives, and advocate on behalf of our patients. While this aspect of our job is wildly different then our traditional day-to-day in our Carrollton, TX office, we enjoy it immensely since it keeps us even more connected to those that we serve—and their future.  
Below are some of the policies that are making their way through Congress right now, and issues at the Texas State level that are important for the advancement of dentistry and ensuring access to oral health care. 
Increase access 
Increasing access to dental services for the disenfranchised or those in very rural areas is hugely important. And to achieve this goal, we advocate on behalf of community health centers that provide dental services on a sliding fee schedule to those who need the care. As we have highlighted before in other blogs, NOT addressing dental health can lead to other health issues that can be even more expensive in the future. 
Another way to bring providers to underserved areas is through the U.S. Public Health Service Corps. Dental officers perform clinical dentistry and work to prevent and control oral diseases while educating individuals and communities about oral health—and overall health. Dental officers join the Commissioned Corps at many different points of their careers and with many different goals and specialties. Some join as beginning clinicians while others are experienced dentists who also may have had training in public health, policy and administration, or research methodology. The focus is on improving oral health for entire populations.  
Coverage and benefits 
Another issue in the limelight right now at the federal and state level is a greater effort to mend the dental "safety net," including provisions within the Medicaid program. For example, practitioners around the country are having conversations with Congressmen and Women about maintaining the federal requirement for states to cover dental services under the Medicaid Early Periodic Screening, Diagnosis, and Treatment (EPSDT) program. 
Specifically, for children we are dedicated to advocating for maintaining the federal requirement for states to cover dental services in their respective CHIP programs. 
In addition, many of our older patients don't realize that traditional Medicare doesn't cover dental expenses—and they get in deep to dental debt as a consequence. As we age, our dental needs become greater, and it's important not to skip necessary procedures and cleanings. To that end, we are working with lawmakers, regulators, and other organizations to help Medicare beneficiaries pay for prescription drugs and other services that non-participating dentists may order, certify or refer. 
State-specific Issues 
From a Texas State–specific angle, we advocated for protecting our scope of practice and preventing unqualified providers from providing services that they are not trained for or able to properly in the dental space. 
Dental professionals around the state are also working for increased funding for dentistry schools to ensure we have a robust network of providers for our area. 
Finally, just like at the federal level, we advocate as a community for improved access to dental care. This includes loan repayment programs for providers that choose to practice in very rural areas and underserved areas around Texas—this is, after all, a giant state! These programs help reduce the number of adults and children with untreated dental disease by providing access to patients in need. 
You can get Involved! 
Advocacy is not just for those of us practicing dentistry. If you are passionate about any of the issues above, then we encourage you to get involved with the Texas Dental Association or the American Dental Association. Both organizations will provide you with the opportunity to travel to Austin or Washington, DC to meet with lawmakers and advocate for important dental issues.