As the end of the year approaches, you might notice that your employer is talking about open enrollment time for health care, vision and dental benefits. This time of year is also the perfect time to look back on the benefits you've been receiving to make sure you take advantage of any expiring benefits. Generally, benefits run on a yearly cycle or, if you have a savings account like an FSA, you could actually lose money at the end of the year if you let your benefits expire.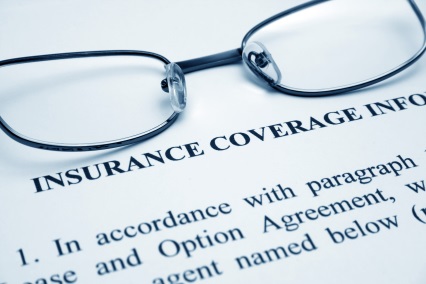 Since insurance terms can be tricky, we want to walk you through basic definitions and explications of benefits to ensure you have a holistic view of the dental benefits you might have access to. If you have specific questions, please call your issuer or our office and so we can help walk you through the nuances of your specific plan.  
Your quick guide to common insurance terms 
Between co-pays and deductibles and co-insurance, it's no wonder there's such confusion when it comes to dental benefits. Below are a few terms that will help guide you in choosing a plan and making sure you avoid expiring benefits.  
Coinsurance—This is the enrollee's share, expressed as a fixed percentage, of the contract allowance. For example, a benefit that is paid at 80% by the plan creates a 20% coinsurance obligation for the enrollee. Coinsurance applies after the enrollee meets a required deductible. 
Copayment—This is a fixed dollar amount that an enrollee under certain dental plans is required to pay at the time the service is rendered. 
Deductible—A dollar amount that each enrollee (or, cumulatively, a family under family coverage) must pay for covered services before an issuer begins paying benefits. 
In-network/Out-of-network—Services provided in a plan will be done either by a contracted or non-contracted dentist. In-network dentists have agreed to participate in that plan and to provide treatment according to certain administrative guidelines, as well as to accept their contracted fees and consider them "payment in full." Different plans are served by different dentist networks.  
Don't leave money on the table! 
You might not realize it, but by not visiting the dentist for your annual cleanings you're actually losing money (not to mention the opportunity for clean teeth)! We'll explain: each month you pay premiums to your issuer. These premiums go to pay for certain covered services like bi-annual cleanings. If you aren't using that benefit, then the insurance company is pocketing that money you've been paying all year. And in addition to covered preventative care, many plans also have annual out-of-pocket limits. This means that, if you or your family has had significant dental care costs this year, you might have already hit your annual limit. This doesn't mean you will be denied services—in fact, that refers to hit the "maximum out of pocket" you have to pay, and the insurer will now pick up the remainder of the bills on any needed services! These maximums normally run year to year, so by slipping into January the number resets. Don't leave money on the table and allow insurers to simply collect premiums while not paying for services! 
Flexible spending accounts 
Flexible spending accounts are a great way to save pre-tax dollars to use for certain, qualified medical and dental procedures. After signing up for an FSA, the money is automatically deposited in an account that you can draw on when you receive a medical or dental bill. And due to the tax savings, you come out ahead financially. 
However, unlike a health savings account (HSA) that can be rolled over year to year, an FSA must be spent by the end of the year. So, if you forget to spend the money, there's no getting it back. Be sure to use this savings by getting last-minute dental work done, like filling cavities or even Invisalign!  
The end of the year is always a busy time at our office since people want to make sure they're using their benefits. Make an appointment today to ensure you don't leave any of your own dental benefits on the table!  
---
Also published on Medium.