Many of our patients have asked about lifestyle changes they can make to promote holistic living to improve their overall health. In particular, our more senior patients have taken control of their health by implementing clean eating, removal of excess chemicals from their lives and the regular practice of stress reliving exercises like meditation. And thanks to this boom in holistic health, these patients have come asking us if our practice supports holistic dentistry.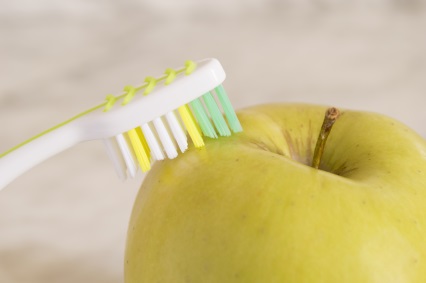 Here at Josey Lane, we integrate many of the practices of holistic dentistry into our normal services. In fact, you might have thought it was just our standard of care here in Carrollton, but there's a science behind everything we say. Keep reading to learn how we seamlessly incorporate holistic dentistry into every appointment! 
What is holistic dentistry?  
Holistic dentistry has many names. You might have heard it referred to as "alternative dentistry" or "biologic dentistry." However, it all boils down to the same thing: these terms refer to a practice of dentistry that takes into account the whole health of the patient. 
It doesn't stop at other physiological systems, either. The emotional health and spiritual health of a patient can also be taken into account as a component of holistic dentistry. 
While some holistic dentistry practices avoid traditional restorative services like gum contouring or root canals, Josey Lane offers these services openly while ensuring that each patient is in good enough mental and physical health for the procedure. It's important to note that some holistic dentistry practices may go too far and not rely on dental best practices like the use of fluoride (in exchange for herbal remedies). At Josey Lane, we are committed to promoting whole health, but we are also dedicated to offering dental services that align with best practices set by the State Board and the American Dental Association.  
How is holistic dentistry incorporated at Josey Lane?  
One of the most important ways that we incorporate holistic health into our practice is by examining the whole health of the patient—while we examine their mouth. First, we require a full medical history before any exam. This is to ensure that any procedure, x-ray, or prescription will not interfere with other medications you are currently on. What's more, the mouth is commonly described as a window to the body. And while your internist may not examine your teeth and your dentist doesn't listen to your heart, each doctor is looking for clues that link the systems together. 
It's commonly known that poor oral health, for example, can lead to an increased risk of heart disease, diabetes and arthritis; however, it's also important to be aware of changes in your mouth that could simply flag the growing impact of other diseases. And while dentists are trained to catch these flags, it's important for you to be on the lookout as well.  
For example, the presence of periodontal disease—specifically red and swollen gums—that don't resolve quickly can be an indicator of Type II Diabetes. As you age, you are at an increased risk of diabetes, so it's important that we examine your mouth with this in mind. And other conditions like acid reflux, Celiac's disease and other autoimmune conditions can also be caught while you're in the dentist's chair. This is a perfect example of why it's important that your dentist takes a holistic view of health. 
Finally, as part of our integrated health care routine at Josey Lane, we do oral cancer screenings. These screening are quick and painless—so much so that patients rarely realize it's happening! A visit to the dentist could truly save your life. 
If you are interested and want to find out more about how Josey Lane Dentistry incorporates holistic dentistry into our everyday practices, then give us a call today! 
---
Also published on Medium.