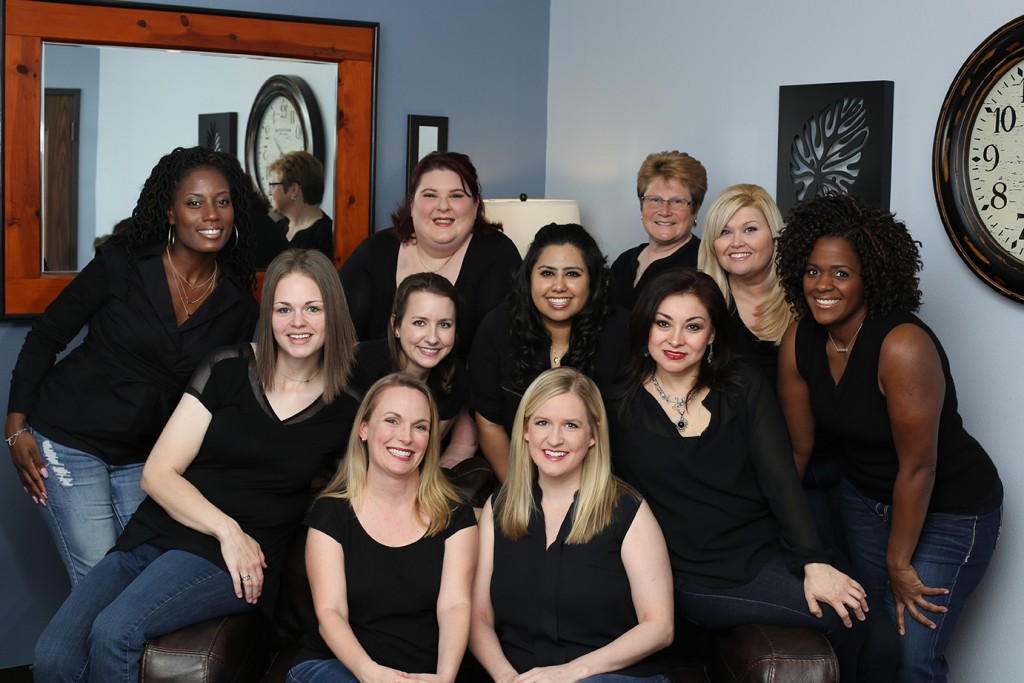 At Josey Lane Dentistry, our family doesn't just stop with our team, it continues on to our patients! We have personally handpicked each team member to make our patients feel at home every visit. Learn more about our doctors and team members:

Kathlena (Kat) – Financial Coordinator
Kat is a Milwaukee, WI native but got to Texas as fast as she could! She began her career in dentistry back in 2004 and joined the JLD team in 2010. Being apart of a team that puts the patients care as the priority, is what she loves most about this office. In her spare time, Kat is very involved in ministry, she is one of many leaders of a Women's Ministry, and she also sings in a choir. Another past time she enjoys is watching Football, and what do you know, she just happens to be a Green Bay Packers Fan! Kat's love for her family is what motivates her, she loves spending time with her amazing husband, and their three beautiful children.
---

Amy – Treatment Coordinator
Amy was born in Corpus Christi, and spent her childhood there and in West Texas. She attended Angelo State University, and later transferred to Dallas Baptist University where she graduated with a BAS in Health Care Management.
With over 17 years of office administration management experience, Amy plays an important role in the Josey Lane office as both the Administrative Manager and the Patient Care Coordinator. She creates administrative protocols and processes as a dynamic Administrative Manager, always looking for the chance to make something more efficient. As Patient Care Coordinator, she works closely with the doctors and clinical team on patients' behalf.
Outside of work, Amy lives a "dream come true" in a happy marriage and with her two children, a 25-year-old and a 13-year-old. And not so far back, she became a grandma. Everything from home improvement projects to her children's sporting activities keep her busy.
---

Quiendra – Registered Dental Hygienist
Quiendra was born and raised in Dallas. Once college rolled around, she stayed in-state and attended Texas Women's University, graduating with a BS in Dental Hygiene. She knows Texas and she knows teeth, and has loved working at Josey Lane.
As team lead and the Lead Dental Hygienist, Quiendra loves building relationships with patients more than anything. Building trust as she gets to know Josey Lane patients is what makes these relationships so important for her—she loves educating them about good oral hygiene, too!
Outside of the office, Quiendra loves travel, travel and more travel. Biking is one of her number-one activities to stay active, but you might find Quiendra with her nose in a book, too. And being from the area, she has loads of friends and family that she likes to spend time with.


Angela – Registered Dental Hygienist
Angela was born in Arkansas, and grew up there and in Louisiana. She moved from New Orleans to Texas in 1990 when her husband's job moved them out of state. Graduating in the 1980s from Louisiana State University (of which she's very proud), Angela went on to become a Registered Dental Hygienist (RDH).
As a RDH at Josey Lane, Angela develops long-term relationships with patients and takes great joy in helping them achieve greater health, particularly by improving homecare of their teeth. Angela's also notorious around the office for being able to help with just about everything.
Outside of the office, Angela is happily married to her high school sweetheart. She is a mother of three, and endlessly devoted to her family. Her mother is in Houston, and Angela loves spending as much time with her as she can. Angela is also a sucker for dogs and cats.
---

Nicole – Registered Dental Hygienist
Another Texas native! We're on a role here… Nicole received her Bachelors of Science degree in Dental Hygiene from Texas Woman's University in 2002. She joined the JLD team in 2009. Nicole pursued dentistry because she enjoys educating patients on proper hygiene care and making them feel better about their smiles. Nicole's hobbies include running, working out, traveling, reading and attending Texas Rangers games. In her spare time, she enjoys being a Mommy to her daughter Zoe, and son Phoenix as well as spending time with her husband, Daniel.
---

Mary – Registered Dental Assistant
Mary was born in Detroit, but in 1985 moved to Texas when her husband was transferred south for work. Mary attended Muskegon Community College, and was state certified in 1985 after her move. She's continued with on-going education to maintain her Registered Dental Assistant status.
As a Registered Dental Assistant at Josey Lane Dentistry, Mary is the go-to person for all implants, prosthetics and for most of the larger cases. She excels in understanding and completing treatment plans for virtually any situation.
Outside of the office, Mary enjoys watching her daughter play soccer on her college team. Mary spends time at home with her husband, Bryan, and her son, Austin. And when she's not watching her daughter's soccer games, Mary also referees kiddie soccer and spends time outside in her yard and garden.
---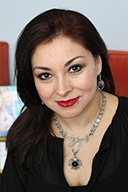 Veronica (Ronnie) – Registered Dental Assistant
Veronica, aka Ronnie, was born and raised in Merida Yucatan, Mexico, and as a young adult moved to Texas where her parents had moved before her. She has gained multiple certifications in the field that has been hugely fulfilling for her: that of dentistry. She has a Corona Polishing License, an N2O certification, and continues education to keep her Registered Dental Assistant certification up-to-date.
As a Registered Dental Assistant at Josey Lane Dentistry, Veronica loves helping with surgeries. She is responsible for all equipment testing as well as the sterilization of tools to maintain the safes and cleanest working conditions.
Outside of work, Veronica loves to listen to music. And, given that she moved from her home town to be with her parents, now that she's with them in Texas she loves spending time with them every chance she gets. She enjoys every chance to play with children and with dogs, too.
---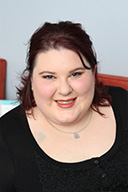 Ashley Wise – Hygiene Coordinator
Ashley was born in Austin, and grew up in the Carrollton, TX area. She went to school to be a dental assistant, but especially loved working front-line where she had every opportunity to interact with patients. It's in this role that she's been able to use her wide array of problem-solving skills.
As the Hygiene Coordinator at Josey Lane, Ashley feels strongly that everyone should have an equal opportunity to get educated on how to have the best oral hygiene. Ashley also helps with social media and is the creative engine behind patient appreciation activities and gifts.
Outside of the office, Ashley has loads of hobbies including knitting, crochet and cross stitch. She loves learning new crafts, and the only thing she can't stand is being bored.
---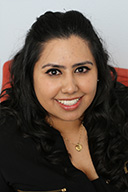 Ana Puentes – Restorative Coordinator
Ana joined the Josey Lane Dentistry team as a transplant from Portland, where she grew up. Ana was born in Aguascalientes, Mexico, and move to the States with her folks when she was young. After obtaining her Surgical Tech Certificate, she began working in dentistry.
As a Restorative Coordinator at Josey Lane, Ana has developed a close relationship with the rest of the team at the office, tracking the progress of multiple tasks on a daily basis. She also handles referral forms.
Outside of work, Ana attends her children's basketball, football, and soccer games. Her family loves to travel—and they always find time to cook out. Ana loves to attend concerts, and gets a lot from her workout routine. She especially enjoys swimming.