Our mouths really are the gateway to our health, yet so many people take them for granted and don't care for them as they should. This often stems from habits not being fully formed at children. Thankfully, technology has come up with some ways to supplement education and make oral care more exciting. One way is through apps on the many electronic devices that are a part of many households. From timers and games aimed for children, to applications about braces and educational videos on different dental procedures, there's an app for that!
For Kids and Family
Toothsavers Game and App (Android and Apple devices): Along with an awesome timer, this app keeps track of how often brushing and flossing is done. You can set up a reminder to clean teeth several times each day. It also included a timed brushing game. Their goal is to save ten people from a cavity making sorceress. There's even a two-player game if there are more in the family. They can save 10 characters in a fairy tale kingdom from an evil, cavity-creating sorceress.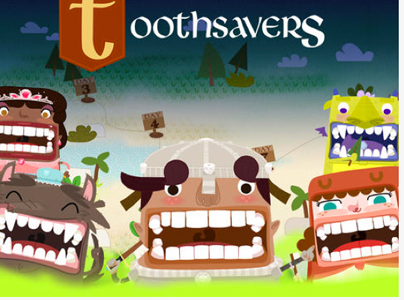 StarTeeth (Apple devices, 99¢) If you're wanting an app that can teach your 8-10 year old how to properly brush their teeth on their own, than you need to consider StarTeeth. A bunch of friendly characters walk them through a 2-minute teeth cleansing, offering tips and showing them the correct strokes and time in each part of the mouth. It's simple, personable, and will make brushing the right way a life-long habit.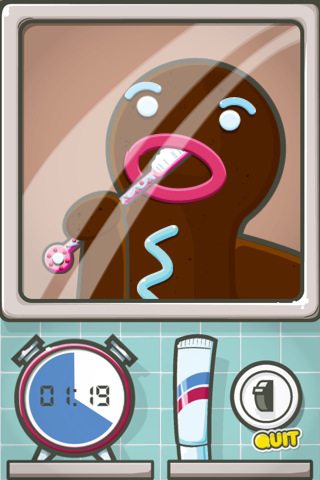 Kids Dental Health (Apple Devices, $1.99) Developed by parents, this storybook style game is worth the extra money. Users pick one of the four characters and goes through their story about oral care via mini games. The bright colors will engage children and help them remember the right way to brush. It will also share information that will encourage them to keep clean teeth throughout their lives.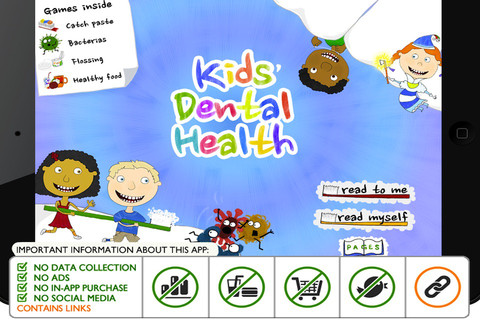 Disney Magic Timer by Oral B (Android and Apple Devices, Free with product purchase) Using a smart digital reward system and a vast majority of favorite Disney, marvel, and StarWars characters to motivate, this app words through games and timers to keep your child brushing until their teeth are squeaky clean. Of course, you need to purchase Crest or Oral B products and scan them to unlock new characters, but it's still a great app to get children excited about brushing.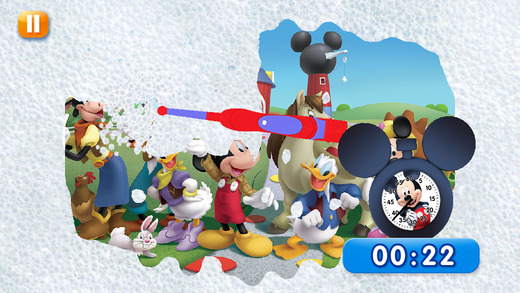 Plugtoon Brushing Teeth (Apple devices, FREE) The Plugtoon Gang are the friendly characters of a series of apps for children. In this one, they help a friend – your child—to brush teeth before he can join the race. Super visual graphics and task specific actions to win will have your child thinking about how to take care of their own chompers.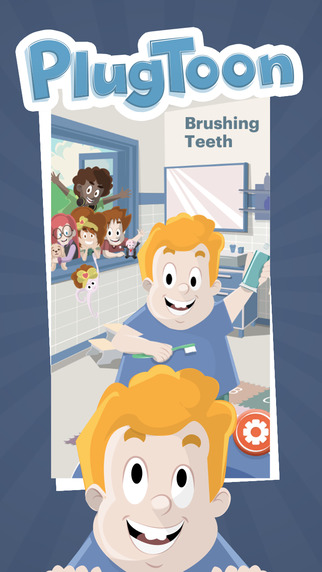 Colgate Toothfairy (Apple Devices, FREE): Unlike a lot of the other games we've mentioned, this app only has a simple bacteria blocker game. It also has tons of educational information, as well as reminders for mom on appointments. A digital photo scrapbook is also available to put pictures of your child as he or she loses teeth. Then you can reminisce later when they have all their adult teeth. Share those photos and pages on social media.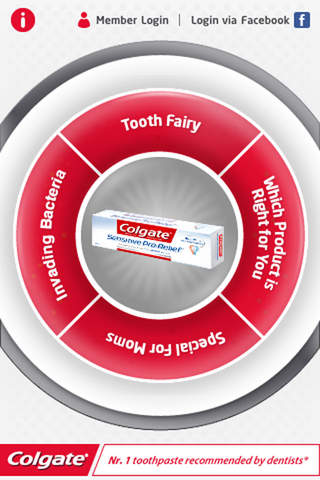 Practical for Adults
Dental Coach (Android, FREE): This app is for whole family or a single dedicated to making and retaining a dental schedule. It includes a timer and a calendar to keep track of your oral maintenance. Put in up to six people and use a few quick clicks to input data.
Dental Phobia (Apple Devices, FREE): This app is a wonderful reassurance for those who have a heightened fear of coming to a dental appointment. It offers coping skills and information on different types of sedation, easing your mind with knowledge. The frequently asked questions section is in depth and has just about everything you could ask in its lists. A streamlined design makes it easy to use.
iBracesHelp (Apple Devices, FREE): Designed for people both considering braces or who already have them, this app has myriad of videos and information about the process. Additionally, it offers information on caring for these common dental devices, as well as what to do in an emergency situation such as if one breaks.
dcStory App (Apple Devices, FREE): This app is designed with dentists in mind in order to help patients understand complex details on different procedures. High caliber, 3D images and animations are available for anyone that downloads the app. Information can also be printed out or emailed for at–home review.
BrushDJ App (Android and Apple Devices, FREE): This genius app pulls 2 minutes of your devices music and uses it as a timer. It also enables you to set reminders to do oral routine, and gives tips about oral health maintenance, the latest ways to take care of your teeth, and reminds you of dentist appointments
Phillips Zoom Teeth Whitening (Android, FREE): This clean app allows you to make virtual touchups to photos and share them on social media. It also helps you compare and monitor teeth whitening. A comprehensive teeth whitening guide in on the app as well.
Orasphere (Apple Devices, FREE): Created both for dental professional and patient, this app offers a user friendly approach to dental education with animations and videos of procedures. It's great to help tweens and teens understand, and to dispel fear from the dental visit equation.
These are some of the best rated dental apps on the market today, but there are dozens more. Have you used any of these? Do you think any of them would help you or your child take better care of their teeth? We'd love to hear from you! After all, in our go-go-go society, something convenient and fun might just keep our patients happy and their mouth healthy. We're all for that!